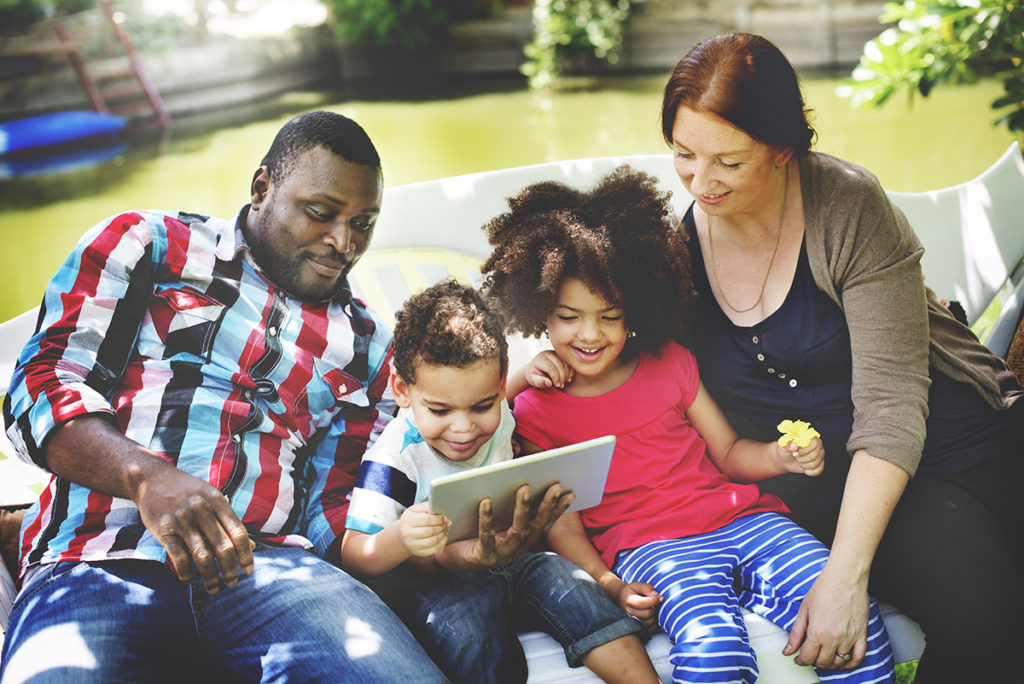 Championing marriage
for the good of society
...especially our children.
Shaun Bailey AM speaking at our 10 year anniversary event
See some of our latest work…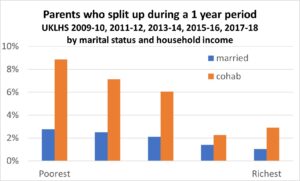 Uncategorized
KEY FINDINGS Nearly nine in 10 parents still together with children aged 13-15 are married Cohabiting parents three times more likely to break-up Stability gap
Read More »
This month the House of Commons Women and Equalities Committee published proposals to give rights to unmarried cohabiting couples that are similar or equal to
Read More »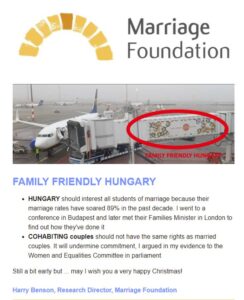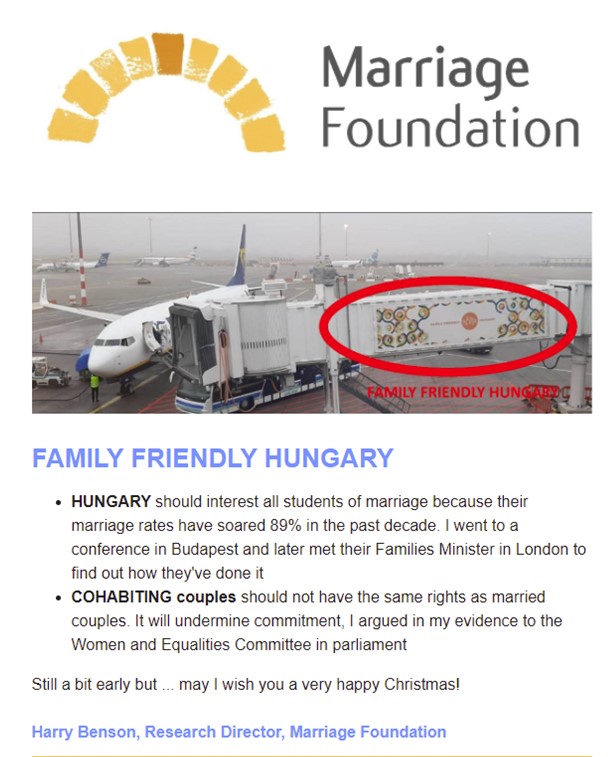 HUNGARY should interest all students of marriage because their marriage rates have soared 89% in the past decade. I went to a conference in Budapest and
Read More »
The Marriage Foundation exists to…
Advocate
To advocate the advantages of marriage
Challenge
To challenge the social injustices of family breakdown
Demonstrate
To demonstrate that marriage is both modern and the best arrangement for all couples
'Marriage Works' is our brand new brochure, featuring a collection of key Marriage Foundation research with corresponding press articles since 2012, along with some of our Marriage Foundation projects.  Please click here to view the PDF, however, if you'd like to enquire about receiving a hard copy, please email us at [email protected].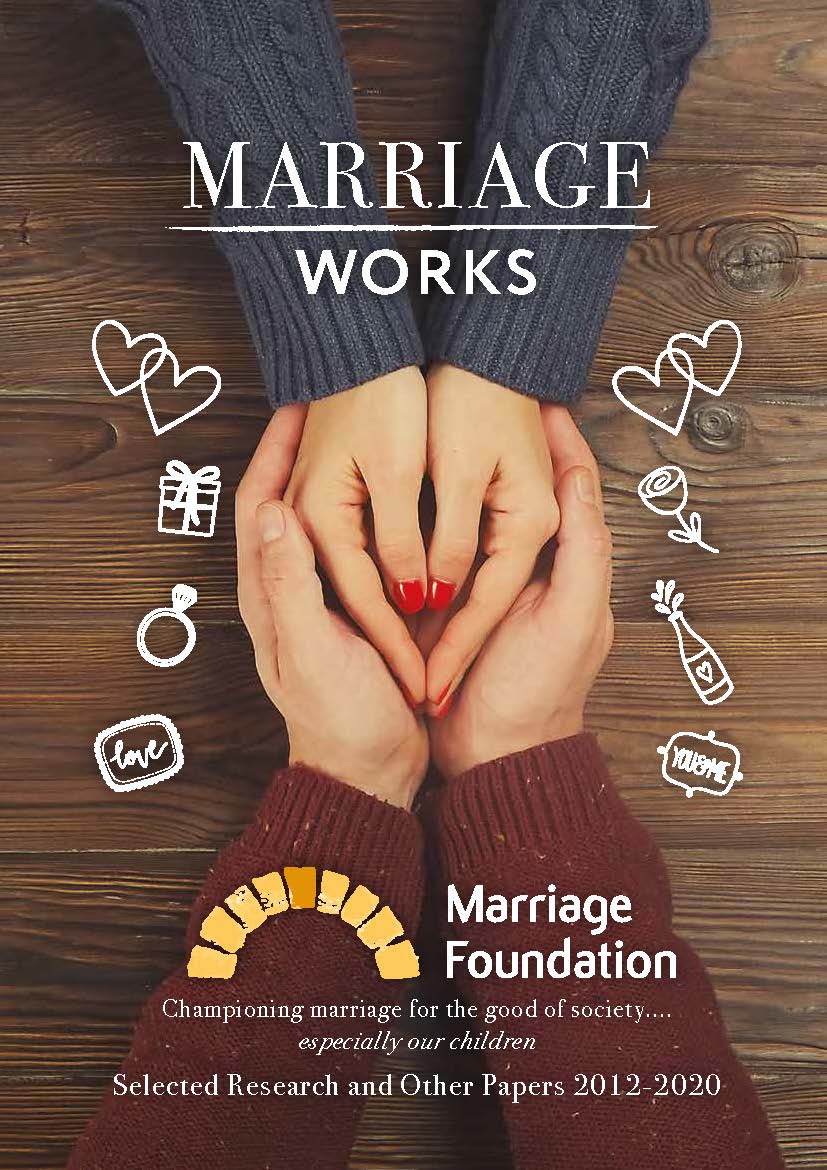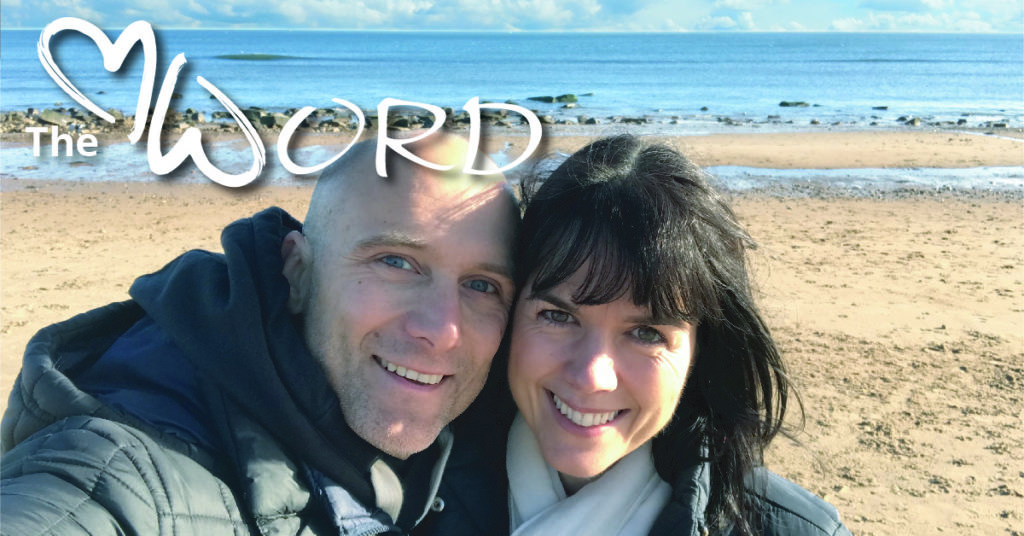 Marriage Foundation's Executive Director, Michaela Hyde and her husband Nick talk openly and honestly about the highs and lows of marriage and relationships, including theirs!
Listen to their latest The M Word Podcast on the Marriage Week website.
Buy 'Commit or Quit' direct from Harry: