Championing marriage for the good of society ...especially our children
Marriage Foundation is a national charity, launched in 2012 in response to the epidemic levels of family breakdown.  Here, we explain our purpose, vision, what we do and why we need a national champion for marriage.
To be a powerful independent voice restoring confidence in marriage. Using the best and latest research, we:
advocate the advantages of marriage
challenge the social injustices of family breakdown
demonstrate that marriage is both modern and the best arrangement for all couples
To see the aspiration of a life-long, fulfilling marriage as an attainable goal for all, especially our young people
To see a society that thrives because stable marriage (or formal commitment) becomes the first choice for all couples
To halt the current declining marriage rate because marriage is the single most effective key to reducing family breakdown
Marriage Foundation confronts and challenges the status quo. By undertaking, publishing and broadcasting ground breaking research we heighten public, media and government awareness and understanding of the scale of the national tragedy of family breakdown and its causes.
Through collaboration and partnering with a wide range of like-minded organisations we advocate effective remedies and signpost people to them.
We coordinate national projects.
Why do we need a champion for marriage?
In 2012, after more than four decades in the Family Courts (fourteen as a High Court Judge), Sir Paul Coleridge set up Marriage Foundation to spearhead a campaign to tackle and reduce family breakdown. He later resigned as a High Court judge to concentrate on the work of the Foundation. Please join with him to turn the tide and bring about change.
Founder of Marriage Foundation, Sir Paul Coleridge tells his story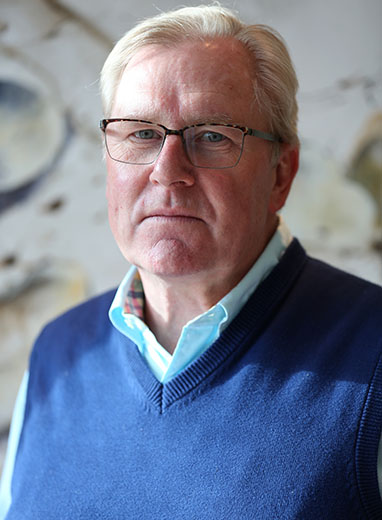 "In 2012 after forty-three years in the family justice system (fourteen sitting as a judge) watching the inexorable and seemingly unstoppable rise in family breakdown, I began to talk publicly about the scale and depth of the problem.
I was not popular. But I was driven by three motives. Firstly a desire to challenge the entrenched belief that nothing could be done to stop the rot, secondly, a conviction, having watched the fallout for so long in the Family Courts, that our children were the sector of the population most adversely affected by the epidemic; and thirdly, that the remedies had to be applied not only to the amelioration of the problem but its entrenched causes. In short, our children's life chances were being seriously and permanently damaged and we had to do something to publicise the scale of the problem and suggest solutions.
Fortunately, and wonderfully I discovered that others shared both my concerns and vision. Thus, was Marriage Foundation born and launched in May that year. Most thought it was a harebrained idea with no future. Now, several years on we have confounded our critics. Time and again our research department has injected reality and hard evidence into this debate with eye catching research which the media have broadcast. We are justifiably proud of our achievements thus far, but we still have a long way to go. The campaign must go on for 'the good of society, especially our children'. Please join us, be part of our journey as we challenge the social injustices of family breakdown."